Situate Me is an Emergency Management Intelligence platform that crowdsources vital information from the public, so NGOs can spend more time saving lives. SituateMe was the created during the HADR Startup Weekend 2018. We are a team from various backgrounds and with the help and support from our mentors from NZDF and the Startup Weekend, our project was a success at the final pitching session.
During the Startup Weekend I worked on the user experience and user interface for our AI assistant Ema, I also worked on the branding and the visualisation. We are still in the process of developing Ema and are working towards the goal of making Ema available to the New Zealand public, if you are interested in finding out more you can find us on Facebook or via this link: SituateMe.
SituateMe poster that outlines the problem we are responding to, our insight, idea and services we plan to offer. (The poster and visuals in the image below are designed by me)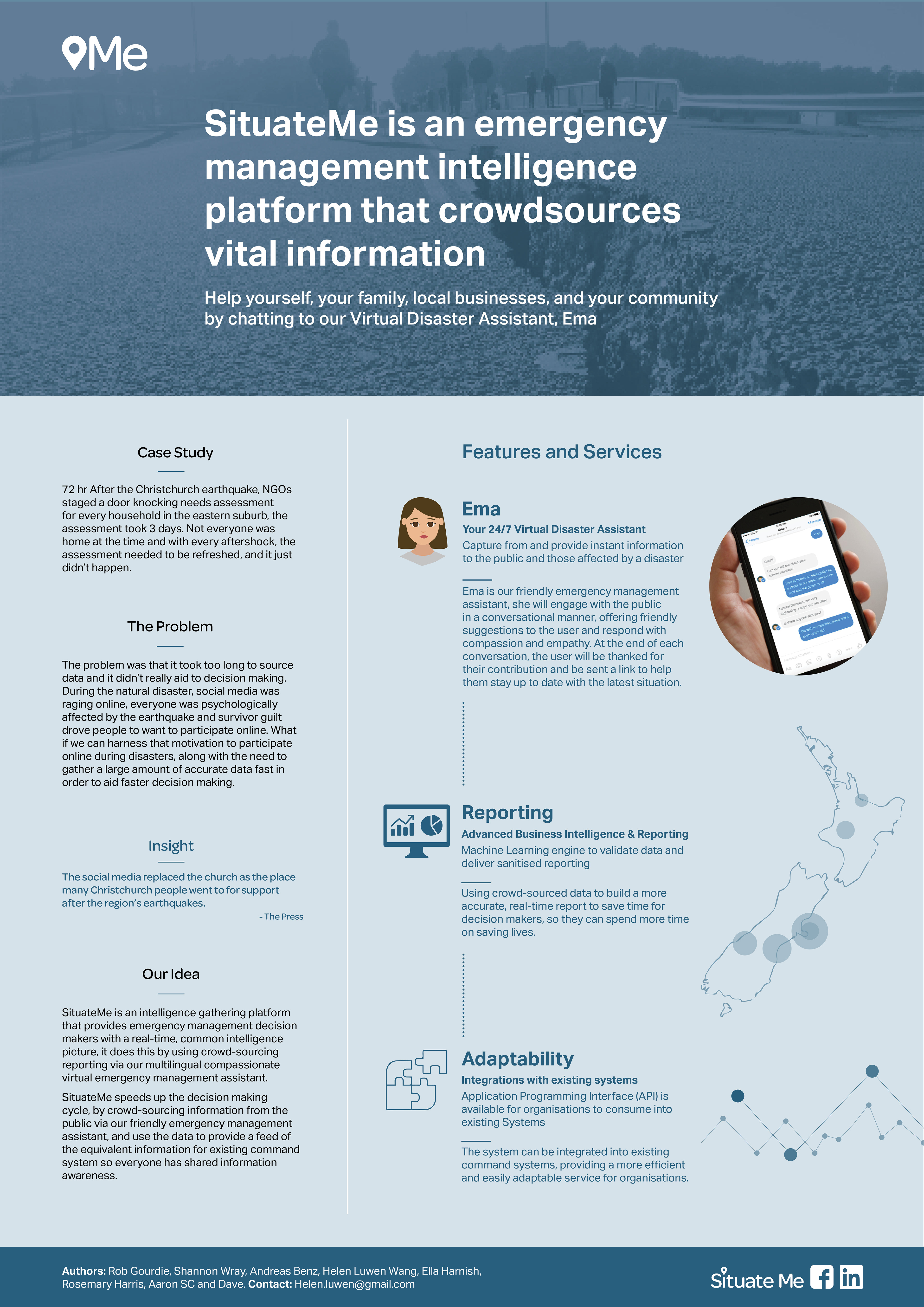 Research and Development process during the Startup Weekend event, I worked on user personas, brainstorming ideas and visualisation of Ema.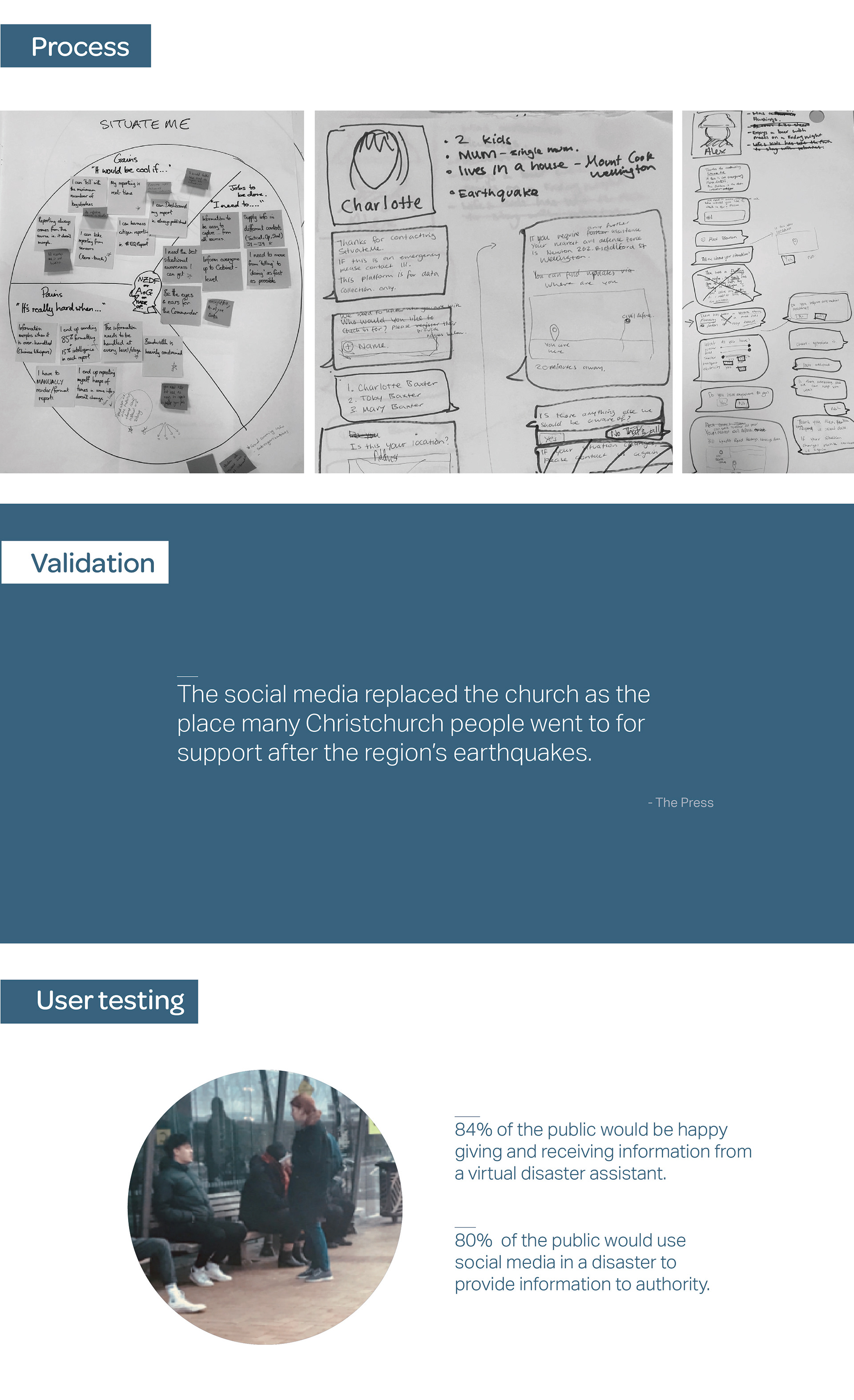 Meet Ema, our compassionate emergency monitor assistant. Ema will chat to the public in a conversational manner, gathering information from people in the affected areas. 
Demo of Ema talking to our user Charlotte, this is a prototype that was designed for the final pitch for the Startup Weekend event. You can also find out more about our project on our facebook page via here.