At the Alphero Design day 2018, we were given the brief of designing a smart home app for Samsung and in respond to the brief, our team created 'Sue Chief'. Sue is an intelligent assistant that offers a hands free, voice activated option for chiefs who have their hands full. Users can have access to their smart home appliances through voice control, it presents a smarter way of cooking, as it allows the user to monitor the cooking process but at the same time they can still entertain guest or spend time on doing other things they love. 
This was an collaboration project with Ella Harnish and Michelle Huang. During this 8 hour design event, I worked on UX & UI and visualisation for our Smart Home App.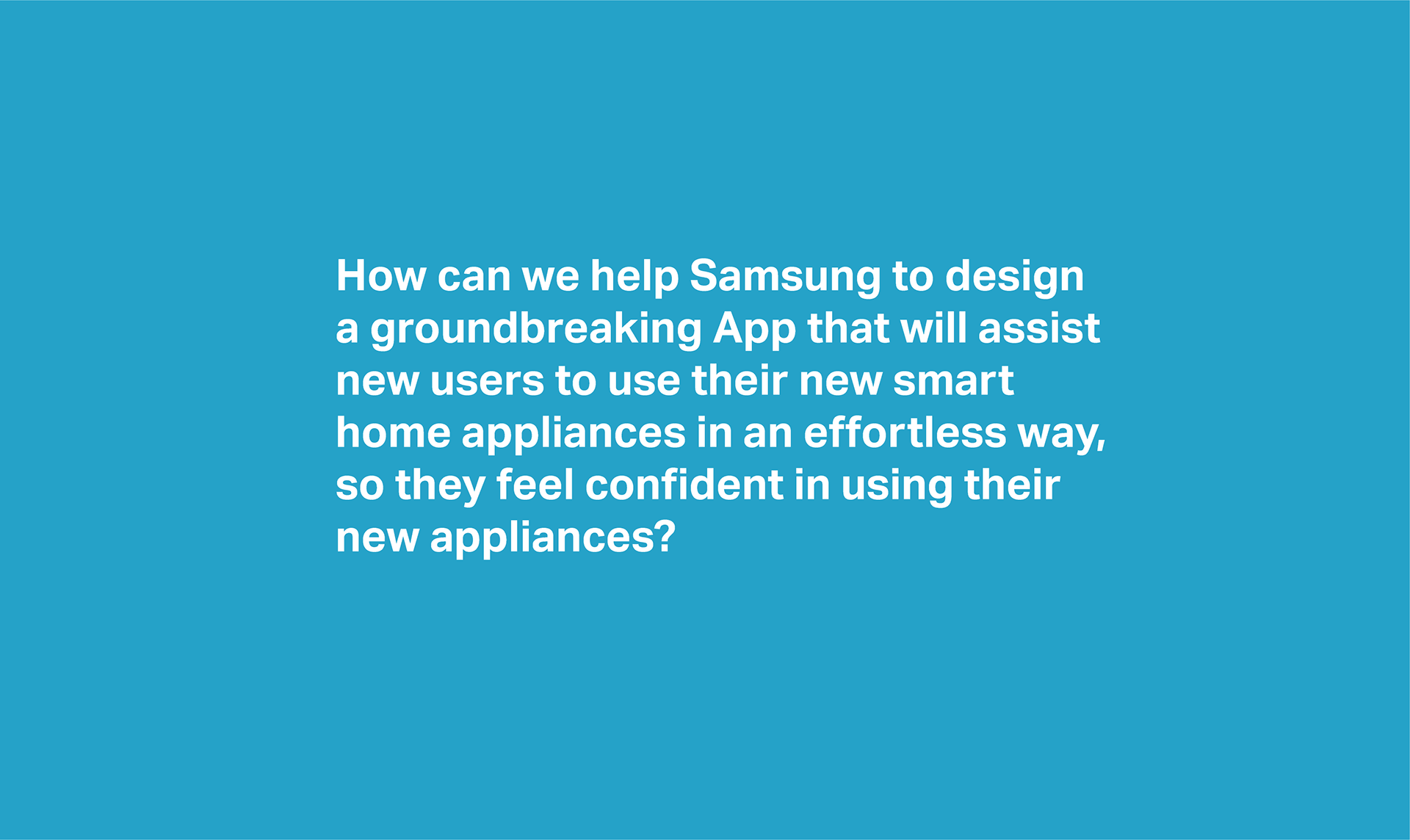 User Journey to identify user needs.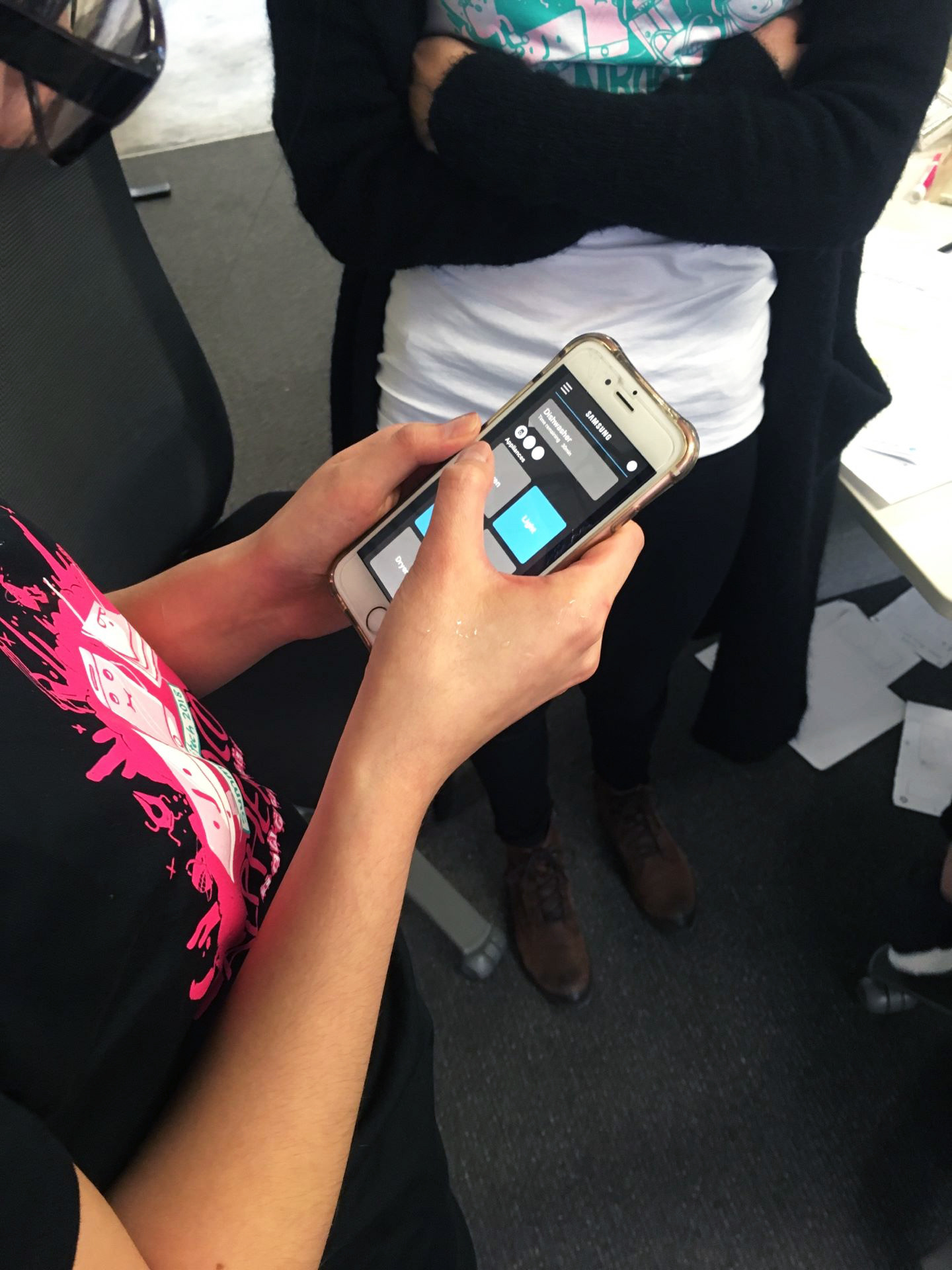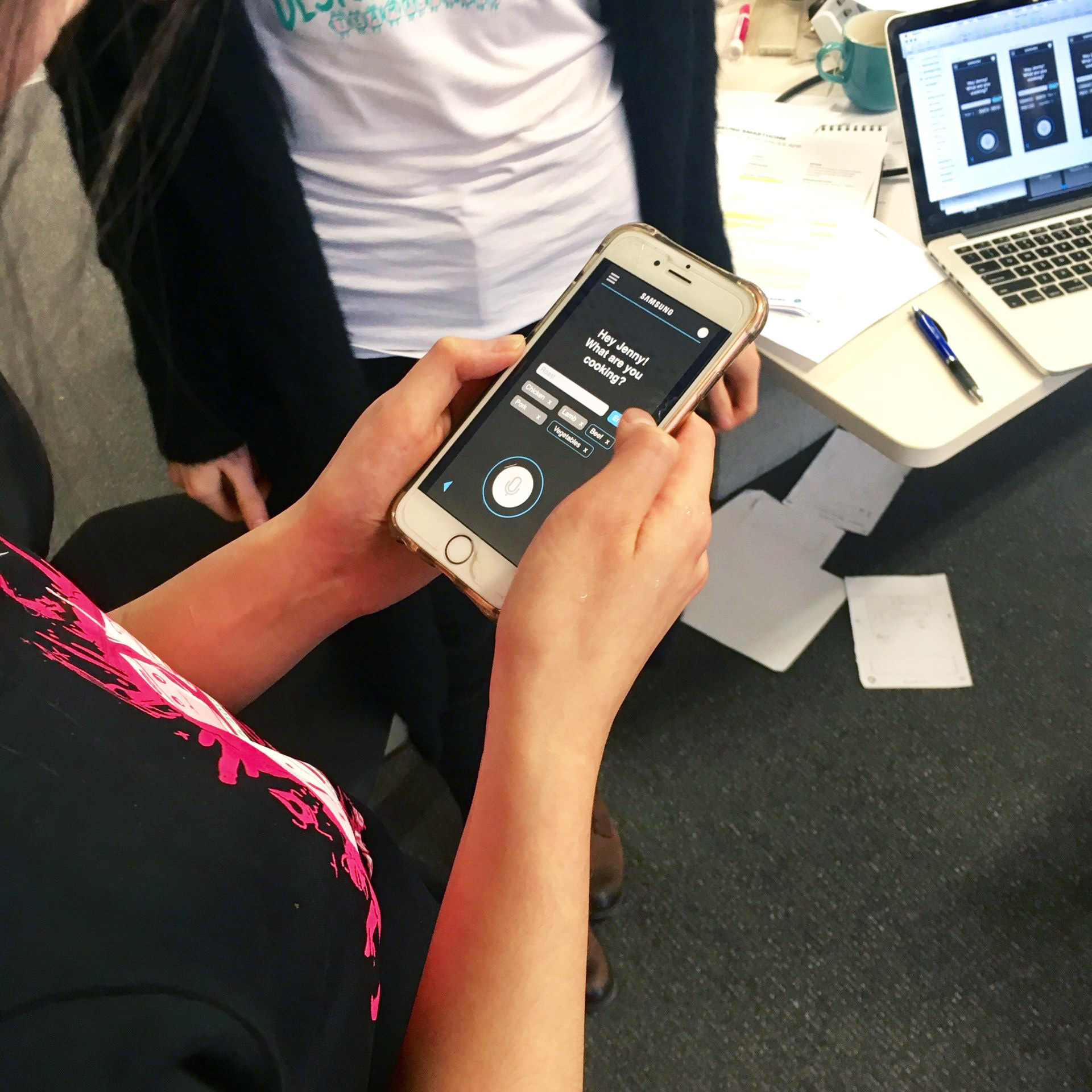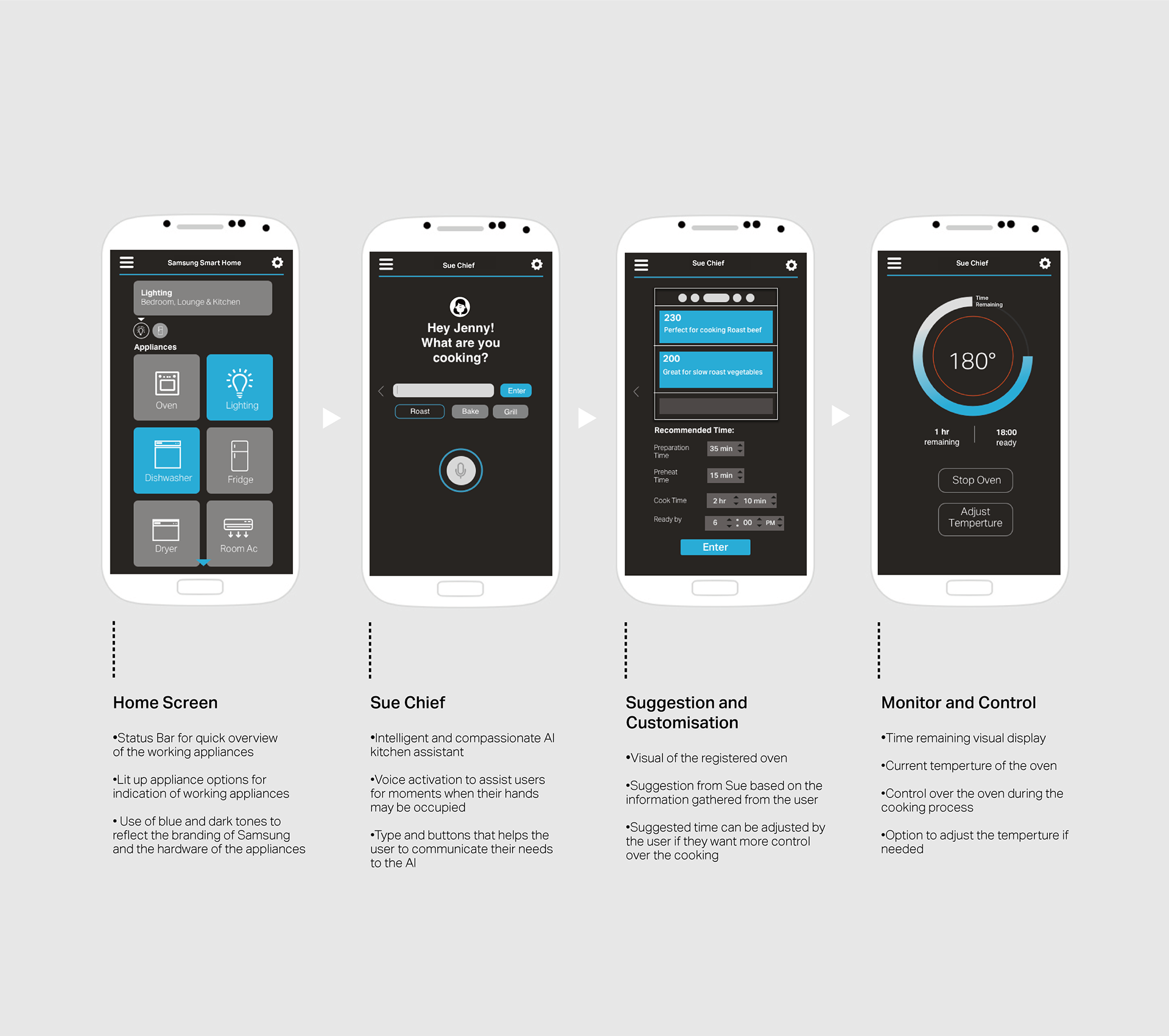 You can find out more by viewing the presentation below, for best viewing experience please view it by clicking on the button in the centre and enter fullscreen mode.