The goal of this project is to prototype a multi-touch-point service that will help dads during their journey of early fatherhood. Using a user-centred approach to address each pain point in the current user journey, being empathetic of the dad's feelings at each stage, and addressing the individual needs to help new millennial dads feel supported and empowered in their journey of becoming a dad.

Using a user-centred approach, pāpā will provide assistance and support throughout the different stages of early fatherhood. pāpā will equip new millennial dads with tools and support networks during the challenging time of early fatherhood.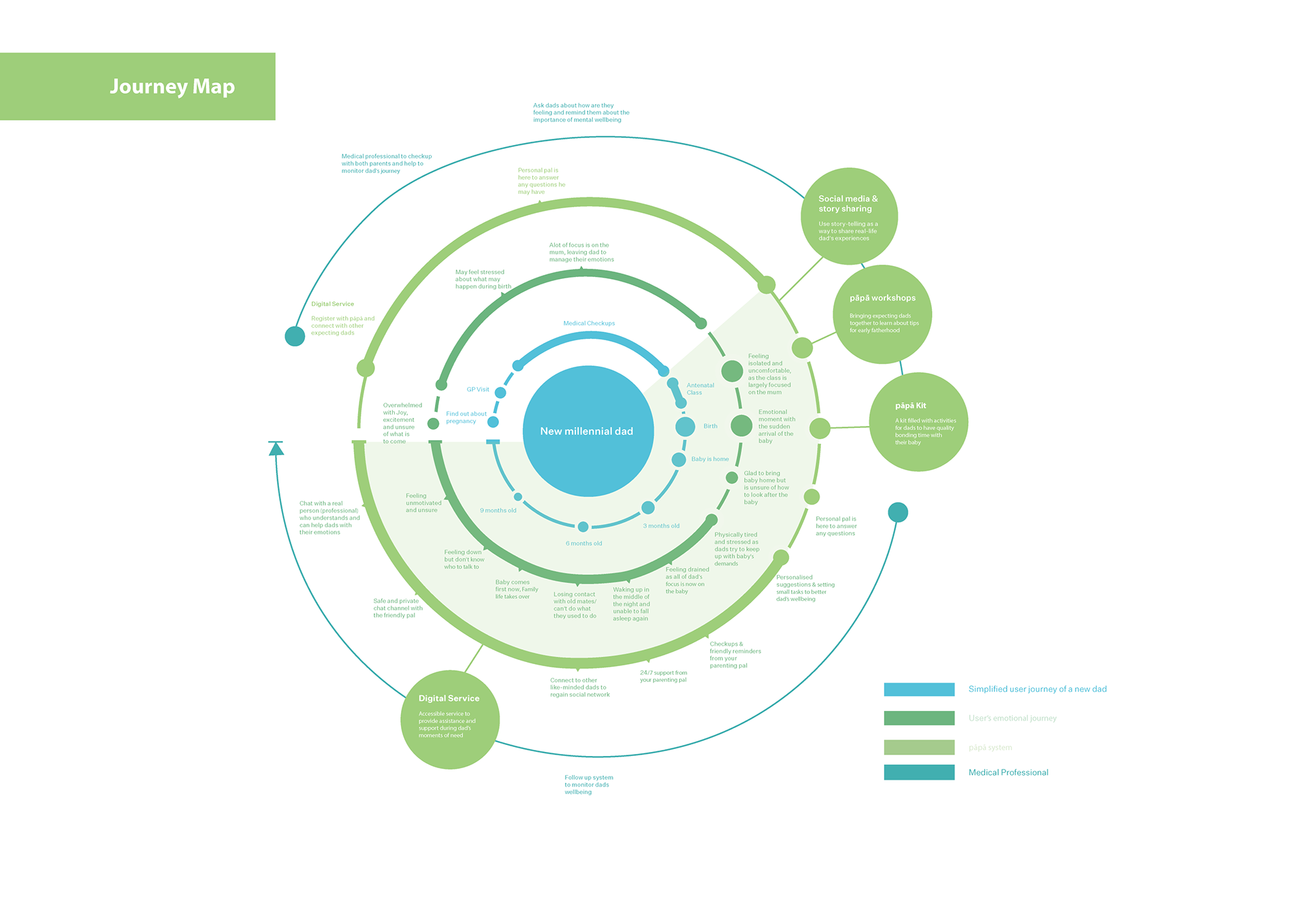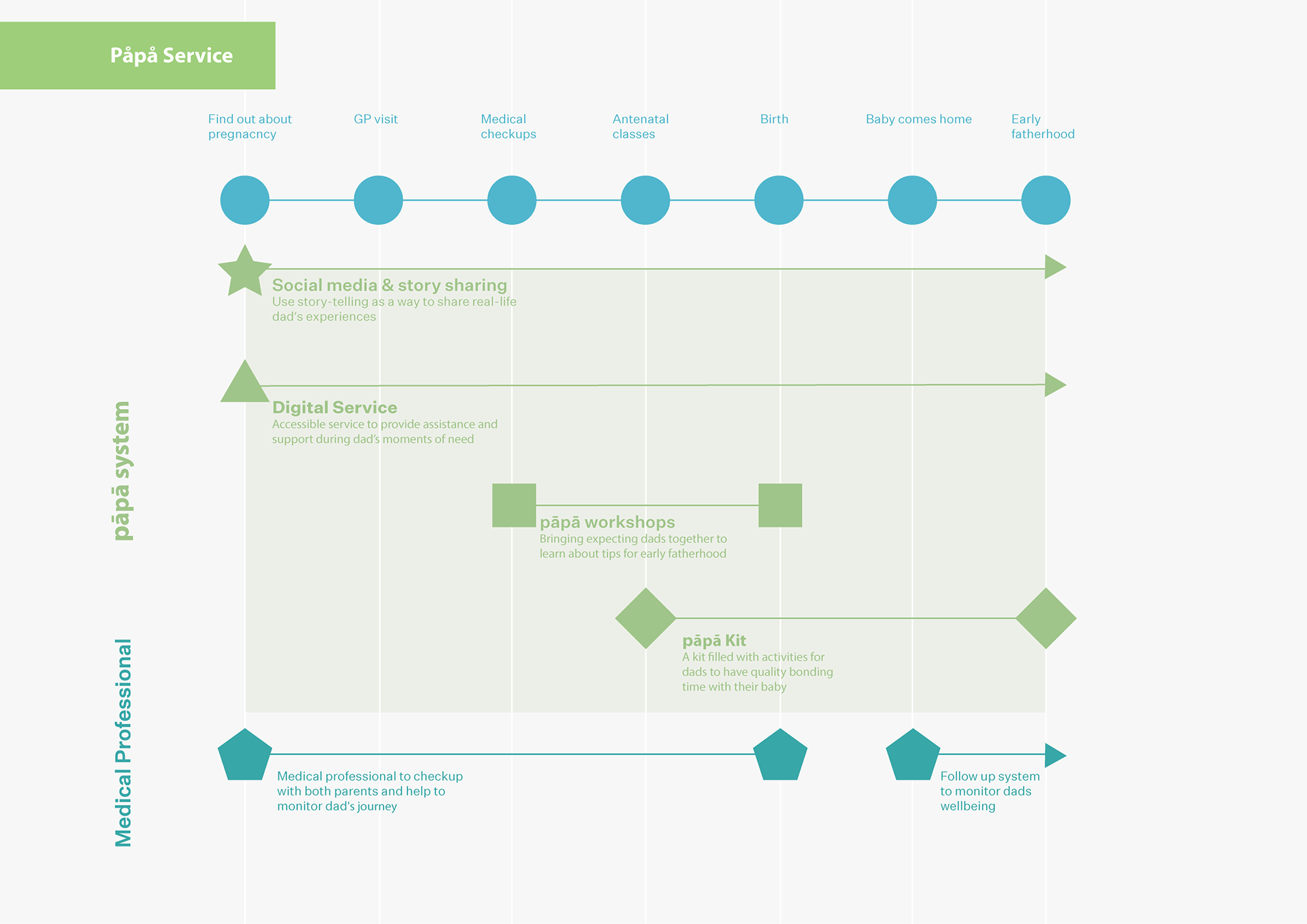 To find out more about this project you can get in contact with me
here
or look through my dossier below.